What will events look like in Scotland after Covid-19?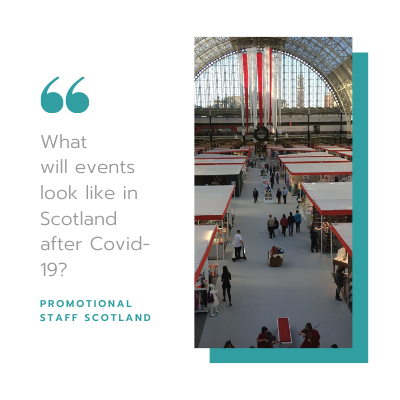 Scotland have some greats events and exhibitions every year across the wonderful cities and towns, however this year due to the pandemic there will be loads of virtual events for you to get involved in!
The virtual events have a wide variety of topics that range from arts and culture, history, music and film and TV.
What are the virtual events called?
We will list just a few of the virtual events happening:
Film and TV Virtual event – If you love going to the cinema there is a virtual event which starts on 17th March going through to the 21st March with the Hippodrome Cinema will be for you! You will get to enjoy 5 days of silent films with some of the most fantastic silent film musicians in the world.
There will also be talks, discussions and silent quiz during the 5-day period.
Music events – The Scottish Chamber Orchestra have many events from March right through to mid-April which involve academy sessions for people that play instruments and still want to improve! They also have virtual "bitesize" concerts for you to listen to and get involved in.
The Scottish National Orchestra again have live concerts from March to the end of April with more phenomenal classical music.
History event – An amazing historical event is starting on 13th March with Real Mary Kings Close if you love digging up the past and finding out new facts, get involved with the myths and facts of the Black Death Plague in the 17th Century.
Arts and culture events – Bloody Scotland is a literary festival where they strive to put on entertaining as well as informative events. Covering a range of criminal subjects from fictional forensics, psychological thrillers and many more.
The Wigtown book festival has well known poets, authors. The two main themes of the virtual festival are Resilience and Connection. There will also be a mixture of film events, music, and art exhibitions.
Virtual Performers Scotland
Explore the virtual events that are occurring in Scotland, Envisage have some amazing virtual performers and presenters to hire so if you are thinking of organizing a virtual event contact us for more enquiries!