Lead Generating Promotional Staff Scotland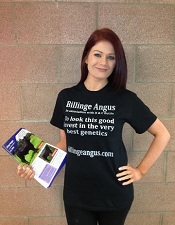 Lead Generators take the concept of an exhibition or tradeshow model to another level. Not only do they draw people to your exhibitor stand, but they actually help you make the sale as well. Our lead generators are trained in every aspect of your product and/or service, so they engage AND sell – that's right: it's just like having another salesperson on your staff at the stand. No one likes to be "sold", but people like to buy – especially from the likes of our lead generating staff. One of our recent lead generation campaigns was for a UK wide restaurant chain. The role of our staff was to go into local businesses to discuss the restaurant, its offers and ultimately to entice the workers to exchange their email addresses for discounts on the new menu.
Our Lead Generation Work In Scotland
Hiring lead generators is perhaps your most cost-effective avenue for insuring a successful promotion. When it comes to sourcing a lead generation team the key attributes required for the staff are to be confident, engaging, briefed and experienced in the role to maximise the results.
Promotional Models Scotland have a wealth of local and experienced staff with over 10,000 registered promotional event staff throughout the UK. With some of our recent events stretching all over Scotland in areas such as Dumfries, Stranraer, Glasgow, Edinburgh, Aberdeen and Inverness we can be sure to cater for your Promotional Event Staff needs.
Hiring Your Lead Generation Staff
You can hire lead generator to increase your sales for any type of business. You may need someone in a town centre speaking to the public about your product or service. You may require someone for your next exhibition or tradeshow and after the show, you'll wonder how you ever did without one.
We pride ourselves on having the best lead generation staff that Scotland has to offer we also cater for many other Promotional Staff requirements such as Event Staff, Brand Ambassadors, Exhibition Staff, Flyer Distributors, Corporate hostesses, and Festival Staff.
If you would like a fast and free quotation from a member of the Promotional Models Scotland team click here or call 0844 800 0071 to discuss your requirements.