What are Brand Ambassadors and Why Use Them in Scotland?
For any business, from a start-up to a multi-national corporation, having a stand out brand is essential to survival. Brand ambassadors are the not-so-secret marketing tool in which someone acts as a representative for your business and everything that it stands for.
Choosing brand ambassadors carefully is critical, simply because they will come to embody your corporate identity. Get it right, and the advantages will be obvious…
What are the benefits of using brand ambassadors?
Brand ambassadors add a human connection
There is a lot of research that suggests why marketing is successful. There is talk about telling a story, making connections and forming relationships between your brand and customers. A brand ambassador is the 'human touch' the marketing of your brand needs.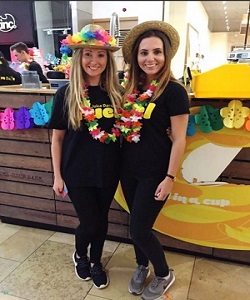 Ambassadors increase your reach
From product launches to events held at third-party venues such as exhibitions and conferences, trained and briefed brand ambassadors can make a difference to not only the number of people you reach and connect with but the quality of contact too.
Professional ambassadors build your reputation
Reputation is everything in business. From ensuring a great experience every time people come into contact with your brand, everything needs to ooze a corporate voice but also a human face that people can connect to. Building and maintaining this reputation is something that an ambassador for your business can do.
Brand ambassadors ooze positivity
Someone who acts as an ambassador for your business will make the positive representation of it their priority. This could be store-based demonstration staff for a short-term project or a marketing team promoting your business at a series of events across the UK. Closely linked to reputation, you always want your brand represented in a manner that is positive – and for that, you need professional brand ambassadors.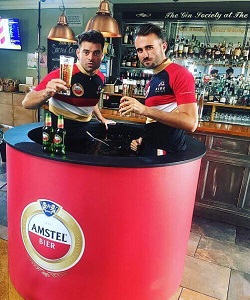 Did you know…?
As an advertising and marketing medium, word of mouth is as strong today in the digital age as it was years ago?
Ambassadors support your online presence
From encouraging people to log on to snaffling more social media followers and interactions, brand ambassadors are not just beneficial for the physical presence of your business. From handing out contact details to running competitions, a marketing professional is the human connection behind your brand's digital persona.
Brand ambassadors extend geographical reach across Scotland
You may want to expand the geographical reach of your business, introducing your brand, products and services in areas that hitherto are not strong. And this is the very reason why hiring brand ambassadors from Promotional Models Scotland is the perfect solution for your business if Scotland is a prime market.