Extras & Actors in Scotland
If you happen to find yourself in need of background actors or other staff to help you in a big publicity stunt or even extras to appear in your next big film project, then we have just what you need. We understand time sensitivity when dealing with public events, and how difficult it can to get good performers and extras on such short notice. It matters not if you need a large crowd or a small group of bystanders for television commercial, we can provide it. We have professionals all over Scotland who aren't camera shy and know how to be professionals on screen and blend with the scenery. We can also provide staff that are local to you geographically so you won't have to go far for our services.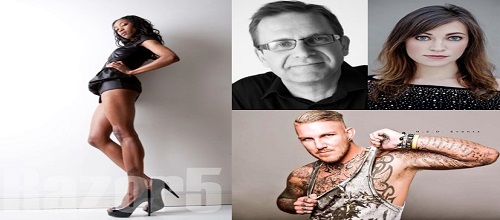 We have experience that stretches back years and with that we have a solid portfolio of professional experience. We have actors and actresses of every variety to suit the needs of your screening. We've been in the business for years and we'll provide you with just what you need.
Scotland Based Extras and Walk On Artiste
All the actors and extra's we provide are based in Scotland so no expensive travel and accommodation to pay. This also means there is no worry about people turning up on time as we know how important punctuality is!
Variety of Services for TV, Film & PR
Our extras can perform in any type of screening you desire. We've worked with film and on the development of commercials and shows. We're also no stranger to movies and have even worked with music producers to put their tunes to a music video.
We're all over Scotland too, and always ready to assist. Call us today for a quote and we can discuss what you're looking for be it for television or a promotional event of some kind, we're here to assist.