Hire Temporary and Promotional Staff at Ocean Terminal, Edinburgh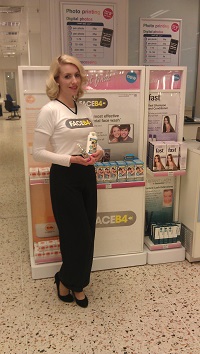 Calling itself the Edinburgh waterfront destination, Ocean's Terminal is a great place to visit. As well as a raft of high street brand shopping, there is also Vue cinemas, gym, soft play area as well as being able to access the Royal Yacht Britannia through the complex.
As a shopping and dining destination, Ocean Terminal welcomes 4.5 million people through its doors a year. With footfall expect to increase as the owners of Ocean Terminal invest in making the venue an even more attractive shopping, dining and leisure destination, its little surprise that you are considering holding an event here.
Or maybe you already have a retail outlet here and with a big event on the doorstep, you are seeking to hire temporary staff.
Whatever your needs are for extra, temporary staff or promotional staff, at Promotional Models Scotland, we have the right people for you.
Promotional services available at Ocean Terminal
Like other shopping, leisure and dining destinations, Ocean Terminal will encourage its clients and other brands to hold special events. These branded events are perfect for increasing footfall but your customers will have the same high expectation when it comes to service and products.
And that's where our promotional staff and service come in. but what kind of promotional and staffing services do you want?
We offer a wide range of promotional services at Ocean Terminal as well as other shopping and leisure destinations in Edinburgh and across Scotland;
Instore demonstrators
Sampling staff
Roadshow staff
Lead generators
Hostesses for VIP events at Ocean Terminal
Temporary staff
Sales staff
Flyering staff
Performers
And many, many more!
Why choose us for your Ocean Terminal event?
Promotional Models Scotland is an established and leading promotional staffing agency with experienced staff available for events and venues across Scotland.
With thousands of experienced promotional staff on our database, we have the local people you need to make your promotional staffing budget stretch even further.
But more importantly than that, we get results. Every client has different aims and objectives for holding an event at Ocean Terminal Edinburgh and that means you need a bespoke service provided by experience promotional staff who know how to get results.
How to hire promotional staff at Ocean Terminal
Hiring promotional staff for your next event in Scotland is simple, quick and easy:
Call us on 0844 800 0071 to tell us about your event at Ocean Terminal and what promotional services and staff you require
OR, complete the contact form below with all the details
From our database, we'll find the promotional staff who have all the skills and talents needed to make your event a success!
And that really is it! Why delay? Call us today to find out more!
NOTE – *Changing its name to Porta sometime in late 2019*