Hire Elves and Festive Characters in Scotland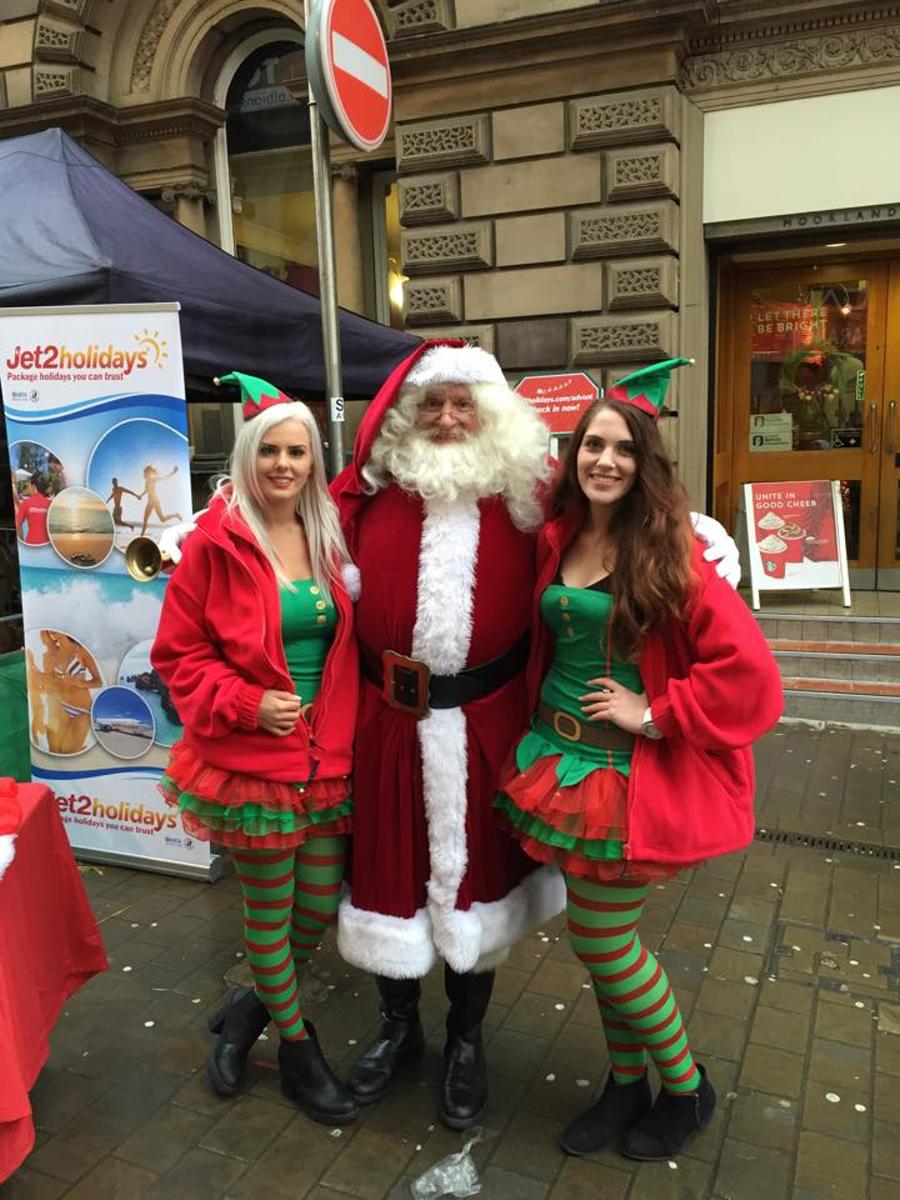 If you are hosting a festive event in Scotland, whether that's Santa grotto in a Glasgow shopping centre or a corporate Christmas party in Edinburgh, adding an extra sprinkle of Christmas magic with festive performers will surely be at the top of your list. And we have the right people for this important role!
Who are the Christmas elves?
We all know how hardworking Father and Mother Christmas are. Every year, they are behind the gifts that children and adults receive, made with love by the army of Elves who live in Lapland.
But they have moved with the times. The digital era reached Lapland and now, elves can be computer and tech-savvy, just like the children they serve every Christmas.
They accompany Santa and Mother Christmas to many events too, which is why hiring elves for your festive event or Christmas party in Scotland makes perfect sense.
But they can also attend in their own right, acting as hostesses and hosts for the evening making sure that your guests have plenty of canapes and drinks. Or maybe you would like to hire talented performing elves to sing and dance for your audience? You could hire elves with specific sets of skills for your product launch or sampling station too… the list could go on and on…
How essential is it to hire elves in Scotland?
Creating and spreading the magic of the festive season is something many of our clients and customers want to do.
And let's be honest, with everyone getting into the Christmas spirit, your festive event in Scotland is bound to be busy.
You want to keep people entertained. You want to make sure that people know what is happening at your event and you want people to get the information they need. This means you need to hire a group of elves to make sure that everyone is looked after.
There is also something about professional elves for hire in Scotland that make a real difference to an event.
Our elves in Scotland are consummate professionals. They understand just what an important role they play in any festive event, from a Christmas party at a nursing home to helping Santa meet all the children who have gathered to see him.
Dressed just like modern elves are, they bring with them the smile and engagement that you would expect from an elf who works closely with Santa.
How to hire elves for Scottish events
It's really simple: you just need to contact the Bookings Team here at Elf Central at Promotional Models Scotland. Tell us more about your festive event in Scotland, how many elves you would like to hire, what special skills and talents you are looking for as well as the date, time and venue details of your event.
And you do that by emailing us using the contact form below or calling us on 0844 800 0071.