Hiring staff for events and exhibitions in Scotland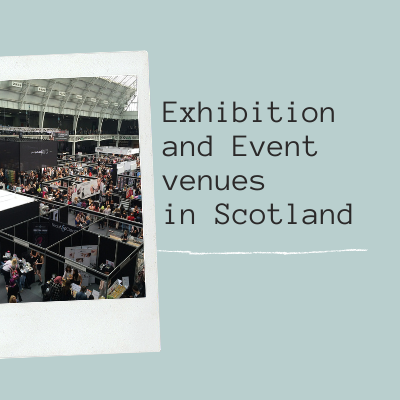 Scotland have many great events and exhibitions throughout the year at the SEC Centre, The SSE Hydro, The Edinburgh International Conference Centre and more… These are great venues to go to for both consumers and the business owners who want to create more brand awareness and longevity of their brand.
What are the events that are held in Scotland?
The Edinburgh International Conference Centre or known as the EICC is welcome to both participants of events and organisers of an event inside the centre, there are a total of 14 different sized rooms for you to look through and book. Conferences are a great way of getting new ideas across as it puts everyone in their "business mindset" especially because of the environment you are in.
They also have exhibitions on the following: Audio Visual Equipment, Stand Cleaning, Floral Display, Furniture Hire, Exhibition Communications and Power. All these exhibitions are open for businesses to book a slow and sell products, they are also available for your average consumer.
The SEC Centre is open for trade, consumers and special events and is one of the biggest venues in Scotland as it also includes the Hydro within the SEC. This venue holds up to 50 live exhibitions/events every year for you to get involved in including The Ideal Home Show, MCM Comic Con, A Place in The Sun and many more!
The SSE Hydro has some amazing events including World renowned artists like Stormzy, Harry Styles and Celine Dion, these concerts/events are jam packed with members of the public.
How will hiring staff help me at an event?
Hiring exhibition staff and event staff can boost your brand awareness massively as experienced staff have worked for hundreds of different brands therefore, they can use their initiative when it comes to problem solving and inject new ideas which you may never thought of. We have professional and reliable staff in Scotland.